Abu Dhabi, UAE
Key Details Permanent national tribute for the late Sheikh Zayed bin Sultan Al Nahyan including a Public Park with elevated walkway around the sanctuary garden, a Pavilion housing the artwork, Entry Portals, and a Welcome Center.
Status Complete
Client Ministry of Presidential Affairs
Role Architect of Record (in association with Meinhardt Group)
The Ministry of Presidential Affairs established a permanent tribute, a monumental artwork to honor the founding father and first president of the nation, the late Sheikh Zayed bin Sultan Al Nahyan who died in 2004. The vision for the Founders Memorial was to establish a permanent national tribute to him that commemorates and celebrates his timeless legacy, visionary leadership, and vast influence on the UAE and the wider world.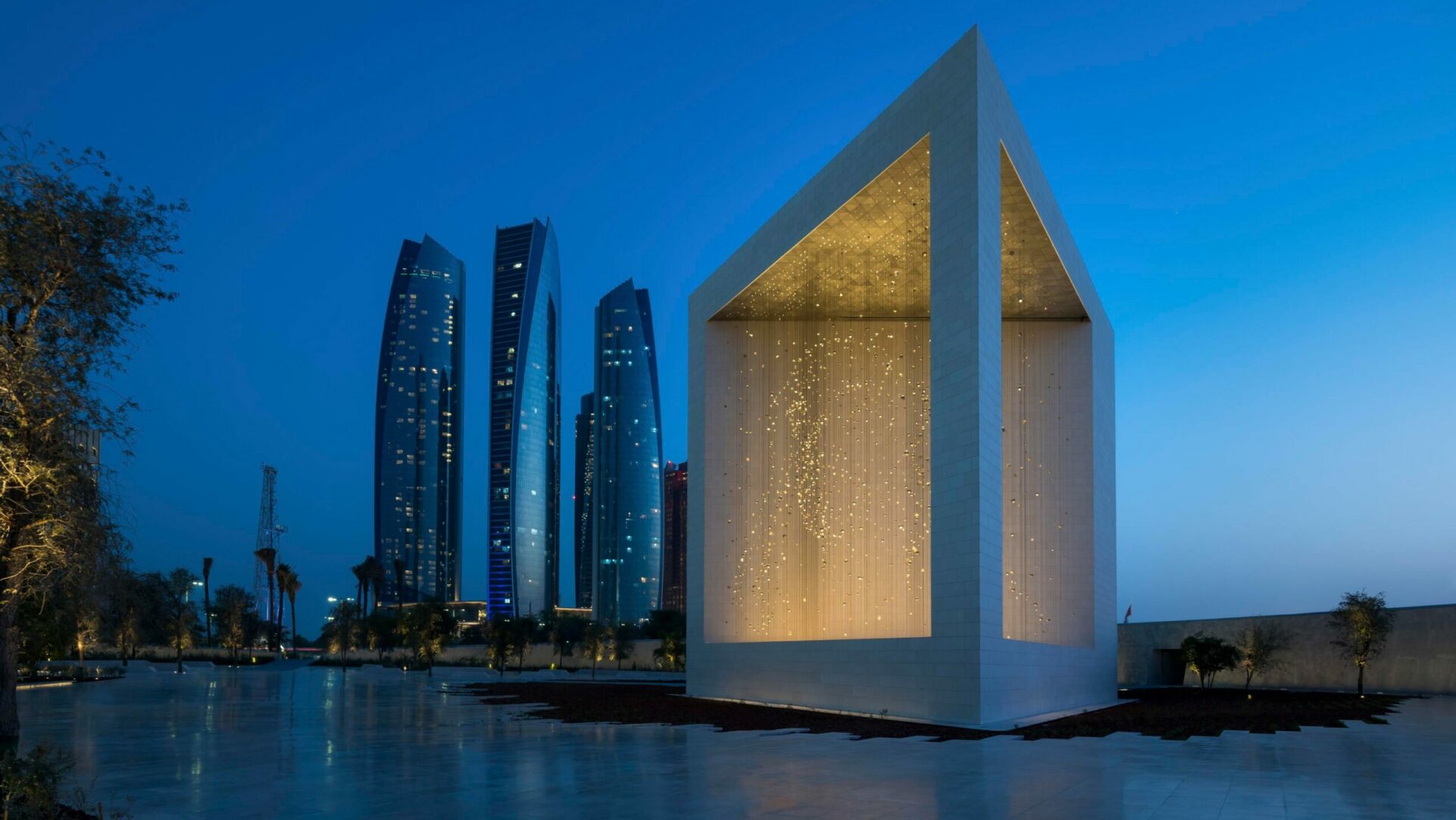 The artwork publicly named as "The Constellation" designed by Ralph Helmick of Helmick Sculpture, consists of 1,110 stainless steel cables to hold 1,327 platonic solid geometric shapes, weighing 250 tons. The three-dimensional portrait of Sheikh Zayed can be viewed from multiple vantage points around the memorial.
The total built area of the project development is 510,155 sf and includes the Pavilion building - a 100 feet tall structure which supports the artwork, the Plaza area with 239,920 sf of expansive grounds, a Sanctuary Garden, a Heritage Garden, elevated walkways, and the Welcome Center housing the history and photos of the founder.