OrthoIndy Foundation YMCA
Indianapolis, Indiana, USA
Key Details New 50,000 sf YMCA Health & Fitness Facility with a Conjoined Veteran's Center
Status Complete
Client OrthoIndy Foundation YMCA
Role Design Architect
OrthoIndy YMCA is located in the culturally rich and diverse Pike Township, which is home to families that speak over 70 different languages. Both OrthoIndy and YMCA independently are focused on inspiring healthy communities and together, brought the strength of their combined resources, to help create this iconic joint facility dedicated to uniting people. Honoring and celebrating this community, the OrthoIndy YMCA facility is designed to attract and welcome diverse residents and visitors housing spaces and programs for wide-ranging activities centered on improving health and wellness.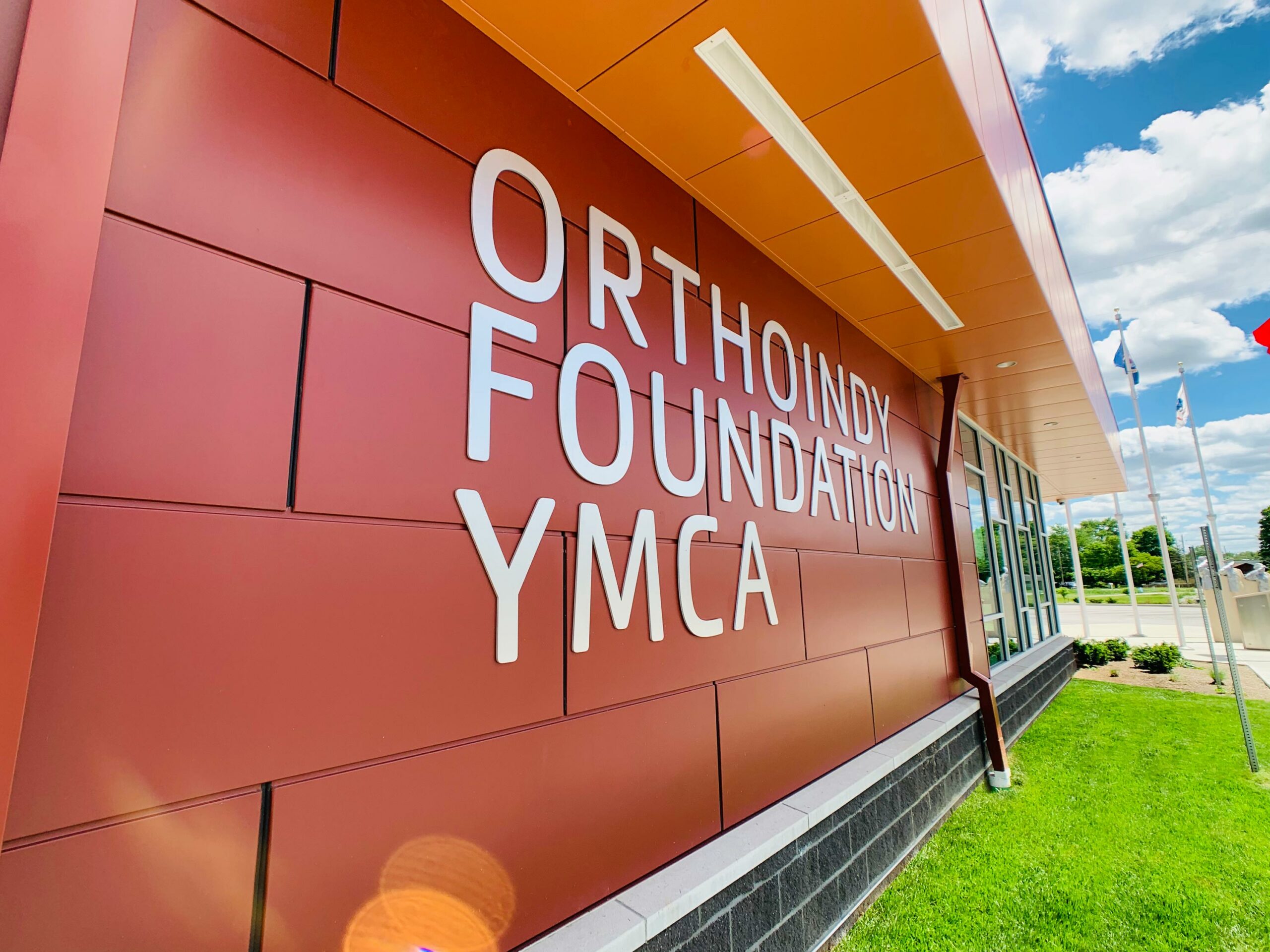 This instrumental community hub includes fitness and recreation spaces, a Veteran's Center, a teaching kitchen, an intergenerational room, and a zero-depth entrance pool. This is the first YMCA in the country to offer specialized medical services for veterans that includes Physical Therapy, Occupational Therapy, Pain Management, and Counseling.
Keen programming and coordination were required to address and align stakeholders' needs to ensure the YMCA's central mission: "Mind, Body & Spirit" carried forward in all aspects of design. The innovative design serves as a welcoming beacon of revitalization, transforming and anchoring the community.