Mishawaka, Indiana, USA
Key Details New $63 Million Mixed-Use Development with 215 Residential Units
Status Under Construction
Client Flaherty & Collins Properties
Role Architect of Record
Flaherty & Collin's original development in Mishiwaka, The Mill at Ironworks, sparked an upward trend in downtown living, attracting young professionals to experience urban living. This $62 million dollar The Mill Phase II project continues the vibrant growth and will serve as another catalyst for transformative change in the region.
Nestled in a prime urban location overlooking the St. Joseph River, the project features 215 residential units, commercial office/retail space, a signature restaurant, and a 130-space parking garage with a public terrace.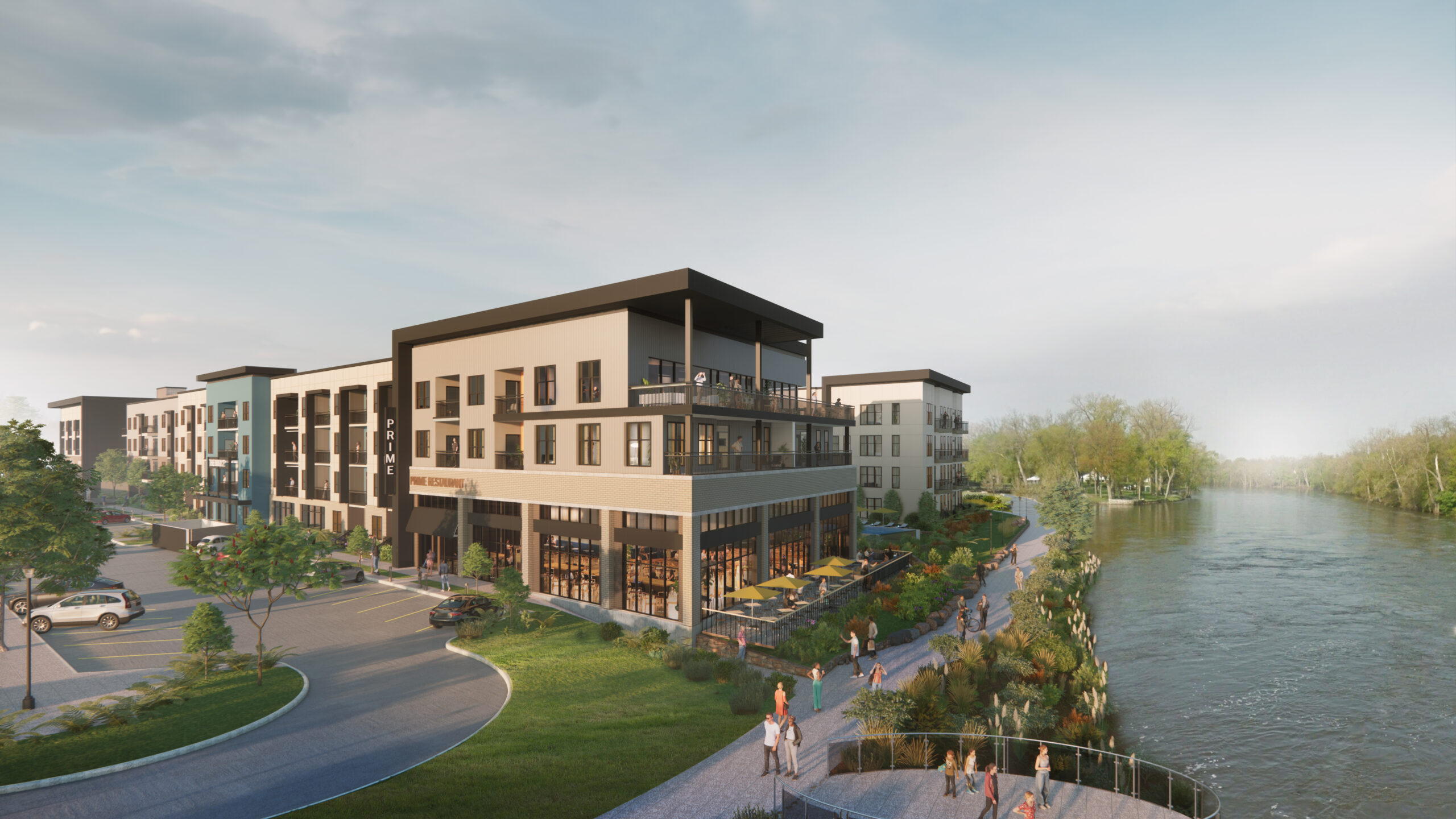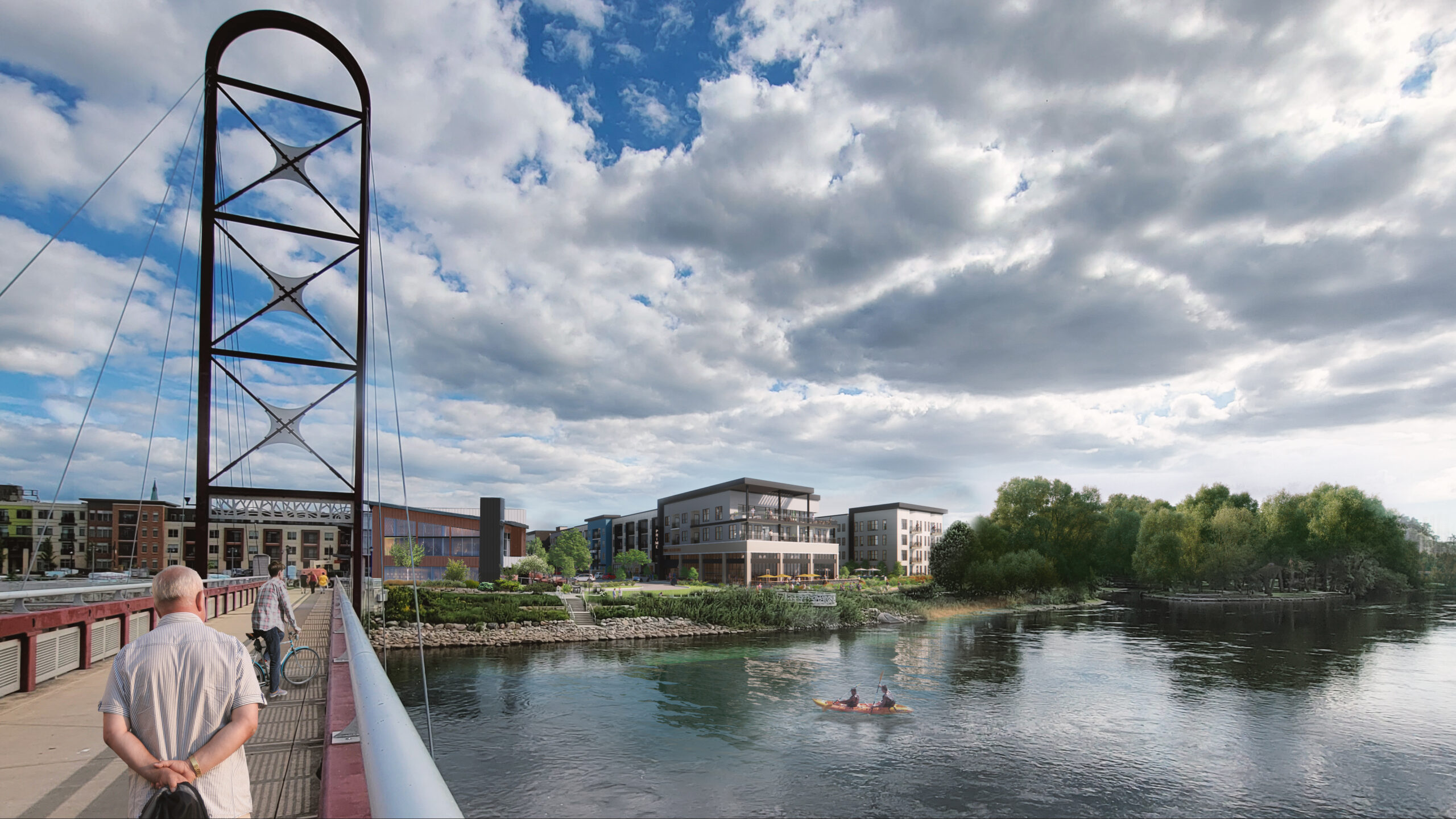 In concert with their vision, the METICULOUS team is focused on creating a lasting and unique impression that honors and aligns with the legacy project, while elevating and enhancing forward momentum. With an emphasis on amplifying views, providing amenities, and projecting the comfort and ease of urban life, The Mill II's design helps further shape Mishawaka skyline resulting in a conscious blend of form and function, unique and fitting to this setting.